Foal Auction transport 2020

TRANSPORT OF YOUR FOAL THROUGH THE AUCTIONS OF 2020
Then receive -12.5% discount on transport for your foal!
The (online) foal auctions have started again and that's why we are here to organise the transport for your new foal.
When buying a foal, it takes a lot of work. Just the transport itself, takes a lot of time to organize. We gladly take this care out of your hands. With our extensive experience in the transport of horses and therefore foals, we are at your service.  Are you buying a foal during the foal auctions in 2020 and have it transported by us?  Then you will receive a -12.5% discount on the transport of your foal!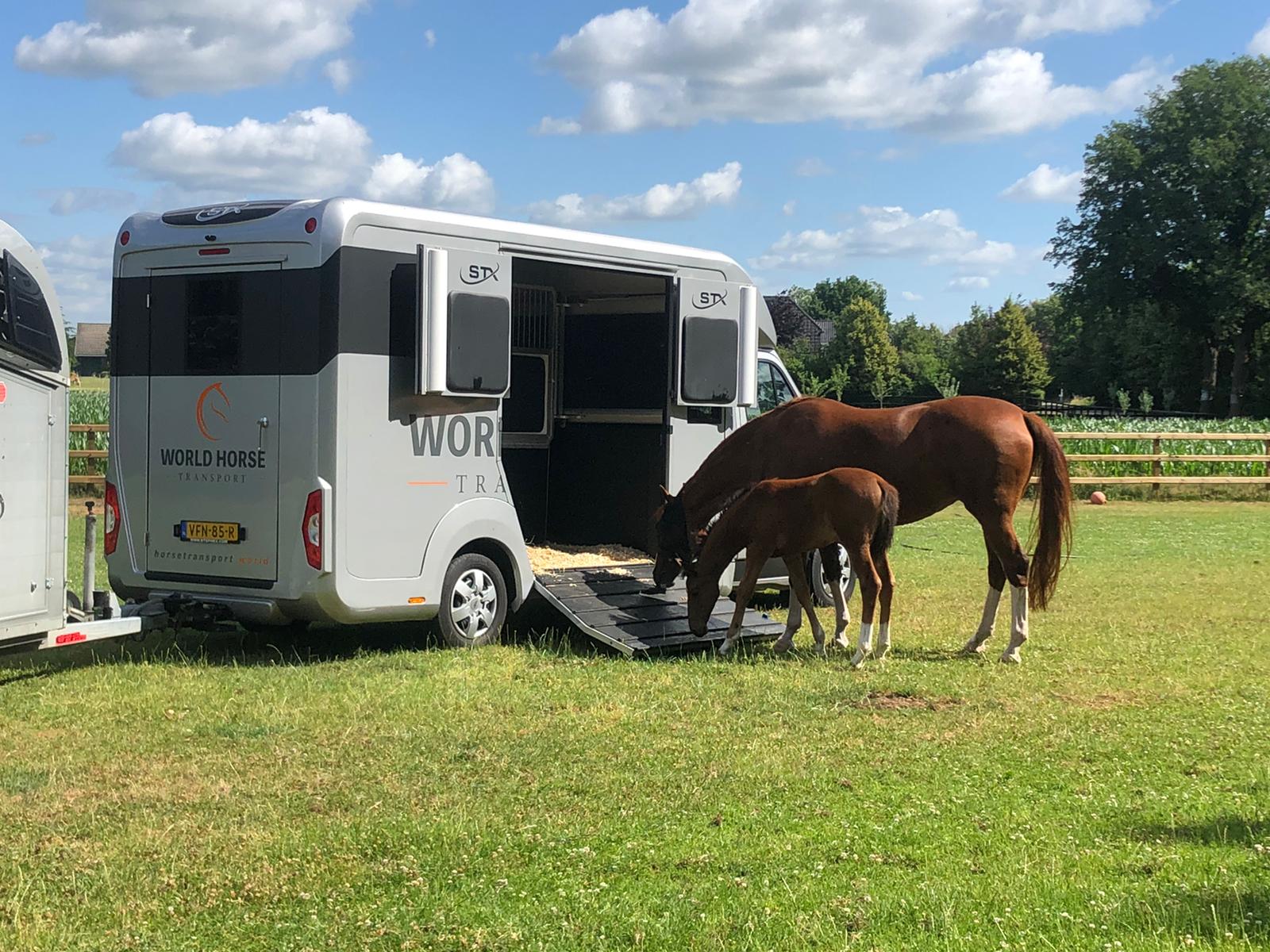 All Dutch foal auctions of 2020 in a row
Please note: not all organizations have organized an auction this year.
Foal Auction "prinsjes" day
Online Foal Auction embryos: 9 March 2020
Online Foal Auction : 16 & 17 June 2020
Online Foal Auction : 21 & 22 July 2020
Online Foal Auction : 18 & 19 August 2020
Foal Auction : 15 & 16 September 2020
Grand Prix Sales
3 & 4 July 2020 online
3 & 4 August 2020 online
11 & 12 July 2021
KWPN Foal Auctions
8 July 2020 online
22 July 2020 online
24 – 28 July 2020 online
7 – 10 August 2020 online
Starsale Foal Auctions (Noord-Nederland)
21 August 2020
11 September 2020
Online National Elite Auction Borculo
26 August 2020
27 August 2020
Foal Auction Midden-Nederland
2 September 2020
Limburgse Foal Auction
22 & 23 September 2020
Foal Auction Dronten
21 August 2020
4 September 2020
Foal Auction Maren-Kessel
Date not available yet
Final Foal Auction Exloo
Date not available yet
The Wolden Summer Sale
Date not available yet
Excellent Dressage Sales – Prinsenstad
Date not available yet
SELL Foal Auction Brabant
Date not available yet
Drentse Foal Auction
Date not available yet
Foal Auction Maren-Kessel
Date not available yet