We accompany your horse to any desired destination
Grooming is originally the English term for taking care, which is also used in Dutch equestrian sports.
A team of experienced World Horse Transport employees has been guiding horses through the air to other continents for many years. Los Angeles, Mexico, New York, are some of the places we fly to on a regular basis. We do this for a colleague / agent who specializes in air freight for horses, but more and more often we get the question from our core business, 'road transport', whether we can accompany the horse to its final destination for our customers.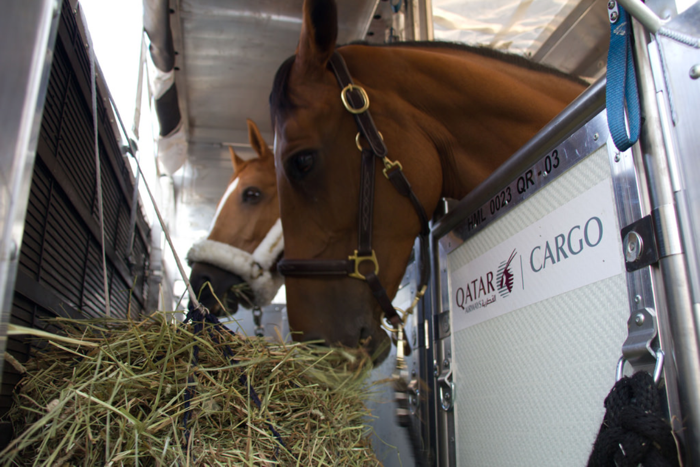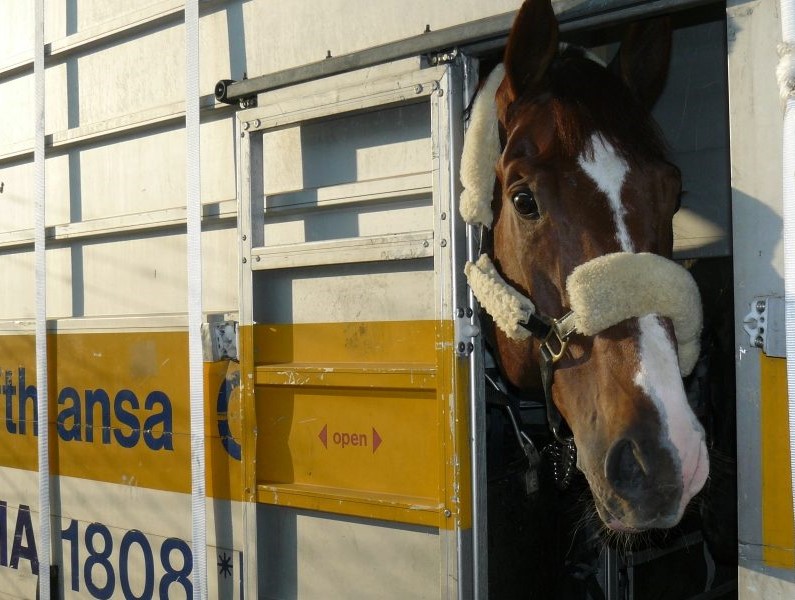 For example, if you have a horse in Southern Europe that has to go to North America, we will pick up your horse with our regular transports, stall the horse at our stable in the Netherlands, take the horse to the relevant airport, and fly it to its final destination. The airfreight part and taking care of all export papers will in this case be taken care of by our colleague agent, which route we also take care of for you.
We can also make grooms available for other agents who have extensive experience in flying horses.
In addition to their extensive experience in flying, our grooms have a neat appearance, speak their languages and are used to travelling independently.  In addition, our employees all have a certificate of good conduct, issued by the Ministry of Justice, suitable for intercontinental travel.
Are you interested in our service as a private customer or as an agent? Then please contact us.