Animal welfare
World Horse Transport considers animal welfare of paramount importance, after all, the greatest priority is that your horse is well cared for on the way and arrives fit at its destination.
Due to stress horses lose a lot of moisture, especially during the first few hours on the car.  In fact, every time again. Preventing this is therefore an important factor, even if it is horse-dependent whether it can be removed completely or only partially.
The professional transport of horses depends on the conditions in which your horse is transported.
– Professional drivers who understand horses (wellbeing) and have a feeling for horses;
– The continuous availability of water and hay during the journey;
– A controlled driving style of our drivers;
– Enough stops and rest for both horses and drivers;
– Good temperature and ventilation on our cars
ground covering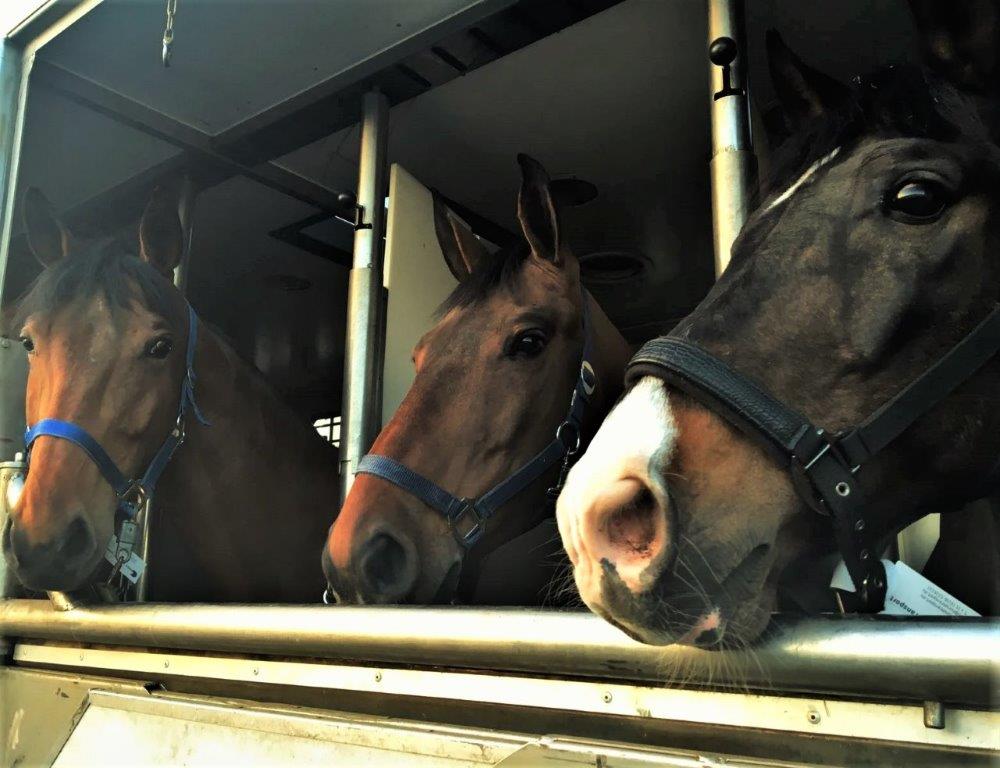 Horses are standing with us in a thick layer of wood shavings, this makes the car less dirty and the horses are dry. For example, some horses don't want to urinate because it splashes against their legs.  They keep the puddle on what can cause colic.  A thick layer of curls is therefore essential.  Urine is absorbed, this keeps the air in the car fresh and a horse doesn't hesitate to urinate anyway.
Water and hay
Horses have hay for the entire journey. We feed a poor kind of hay, to prevent too rich a diet.  Especially horses from the south of Europe are not used to the rich Dutch hay, which could lead to problems.  That is why we have excellent hay with a low protein content, but with a high nutritional value.
Water is offered by our drivers every 4.5 hours.  Deliberately we do not have an automatic drinking system in the cars, because this eliminates the control on what a horse actually drinks on the road.  By offering water every 4.5 hours, our drivers know exactly which horse drinks well or less well, and can therefore quickly anticipate this.
Air, light and light displacement
At WHT Horses, the horses are positioned diagonally and can be transported standing or standing upright.  Particularly on longer journeys, standing alone from horses is a calming factor and healthier for the respiratory tract.
Our cars are very light (6 to 10 roof hatches, and long lanes with windows) giving the air displacement, temperature and fresh air in the car as it were a healthy stable climate. Teves are mounted in our cars brake lights near the horses.  Horses already notice after about 15 minutes that when the red lamp lights up slightly, they brake.  Our drivers tap the brake pedal before they start braking, so you can see that horses are already adjusting their posture a bit.
Of course they ride, brake and steer quietly, so horses have time to move and move in the right way during transport.
If you have any questions, feel free to call the office or send an email to  info@horsetransport.world, we are at your service !